per whattoexpect.com
You've got a heavyweight in your belly at 20 weeks pregnant (well, in baby terms, anyway). Your little champ weighs about 10 ounces and has a height, crown to rump, of about six and a half inches. Think small cantaloupe (and probably as sweet too). While your baby is definitely getting bigger, there's still plenty of growing room in there, which allows him to twist and turn (and allows you to feel his acrobatics!).
Boy or Girl?
Curious about whether that melon-sized belly contains a boy or a girl? Now's your chance to take a peek! Though the external genitals in both male and female fetuses still have a way to grow, you'll be able to find out your baby's gender via the second trimester ultrasound, scheduled for anytime between 18 and 22 weeks. This routine exam gives your practitioner a chance to see how things are going in there (and wow, are they going!). If you're carrying a girl fetus, her uterus is fully formed this week and her vaginal canal is starting its development (which means that in about 25 or 30-some-odd years, she could be just where you're at, Grandma!). She also has primitive eggs in her tiny little ovaries now, seven million of them. By the time she's born, that number will be down to two million (still more than she could ever hope to use) — all the eggs she'll ever have. If your fetus is a boy, his testicles have begun their descent this week, though they're still located in the abdomen, waiting for the scrotum to finish growing so they'll have a place to drop into in a few weeks.
The Bump – 20w5d
Boy oh boy…I sure did pop this week!  Still pointy (I swear it looks round in person!) but just huuuuuuugggeeeee!
Doctor's Appointment
Total Weight gain – +6 lbs.  Thank you stomach flu!  One week later after Xmas and  lots and lots of eats – +10 lbs on the home scale.
Blood pressure – 104/70.  The doctor seemed really happy about this.  So did I.
Heartbeats sounded good.  I've graduated to biweekly appointments!  The doctor I saw this time has 17 year old triplets.  I felt like I was in good hands!
Jerry and I rejoined the gym and I'd like to start walking on the treadmill a few days a week.  I miss my nightly jaunts with Jacob in the neighborhood.  But it's cold and dark now and I don't really like either of those things.  I was cleared for that plus some light weights but she wants me to take it easy between 24 – 34 weeks.  Preterm labor is the biggest concern at this point and we all want to avoid that.
Gender Reveal
Butter bean is a boy and Lima Bean is a girl!  I still would have been thrilled with 2 boys or 2 girls but I'm super duper thrilled that we're having one of each.
Didn't our little DIY presents turn out cute?!  We gave our families these ornaments for Christmas and they were a huge hit.  We followed this tutorial and they were really simple to make.
How I'm feeling
The aches and pains have started. I know they're inevitable and I'm trying just to suck it up.  Knees, hips, back, feet…just achy.  My feet ache so bad when I stand for longer than 10 minutes. Cooking dinner requires a few breaks to rest.  Apparently the hip aches is everything expanding.  I have not been blessed with "child bearing hips"…they are very narrow and my pelvis is pretty small.  So it makes sense that they are widening to accommodate a big ole baby head. Or 2.
I caught a little stomach bug at the beginning of the week.  It only lasted a day but hoo boy…it was terrible!  I have a brand new respect for you ladies who have to deal with morning/all day sickness.  Throwing up is zero fun!  But all was well by Tuesday night so I can't complain much.
Heartburn is picking up.  Must start carrying Tums with me at all times!!  It's so gross…the stomach acid just bubbles up in my throat.  I find if I drink more water I can keep it under control a bit.  And I find I'm slacking on the water intake, which is unlike me because I love water.  But right now I also love soda (I know it's so bad for me but the Beans are craving it).  And that can't be helping.
Movement
More and more every day.  Here's the thing…I don't love it.  I know!  How awful?!?  Don't get me wrong, I love that my babies are moving because that means they're growing.  But all of the blogs I read have the Moms-to-be gushing "they're moving all the time and I LOVE it!" when they talk about their baby (babies) squirming around in there. I don't know…I think it's weird.  Right now it feels like a twitchy eye muscle…in my stomach.  And I'm not really fond of twitchy eye muscles.
I did feel my first big kick on Christmas Eve.  No doubt about it.  That was pretty cool.  And I notice a ton of movement when I'm squishing them.  Like when I lay on my side, the bean being squished between my stomach and the mattress goes nuts. Or when I sit and squish my belly in my lap by leaning over, I get a ton of movement low in my belly.
Nursery & Baby Purchases
Jerry's parents were in town for a few days and we got the rest of the nursery cleared out and the cribs put together.  I just want to sit in that room for hours!  We need to stand and paint the rest of the furniture and buy some little accessories, but it's really coming together!
Our original plan was to paint the room some shade of blue (slate, navy, peacock) but I noticed it's very serene and relaxing the way it is.  I might just leave the walls a nice neutral almond color.  I know a lot of people might think it's boring but I don't want a lot of "stuff" going on in the room.  I don't like cutsy baby prints for curtains or bedding and I really want the baby animal photos to stand out and be the focus.  Right now I'm leaning toward soft, muted colors with solids & very simple prints for fabric.
Target had some onsies on clearance so Jerry's Mom and I splurged on a few things.  I'm trying not to buy much but it's SO HARD!  Teeny tiny baby clothes are the cutest!  I ordered some baby leggings that are adorable and a few things from esty.com that I couldn't resist…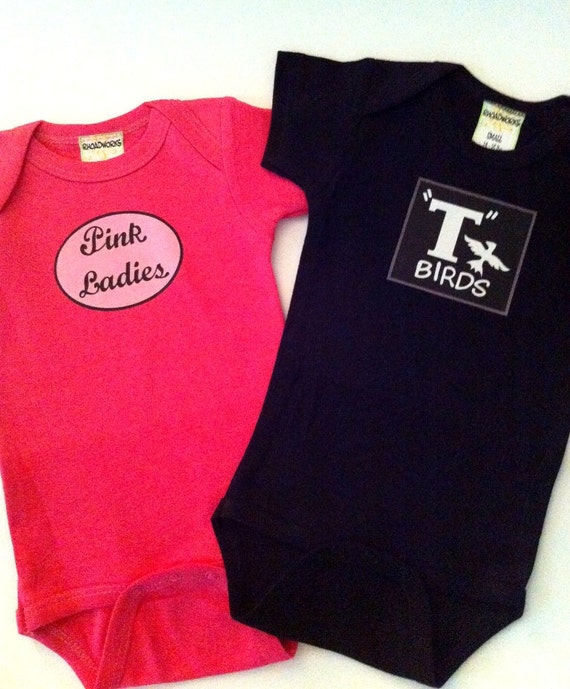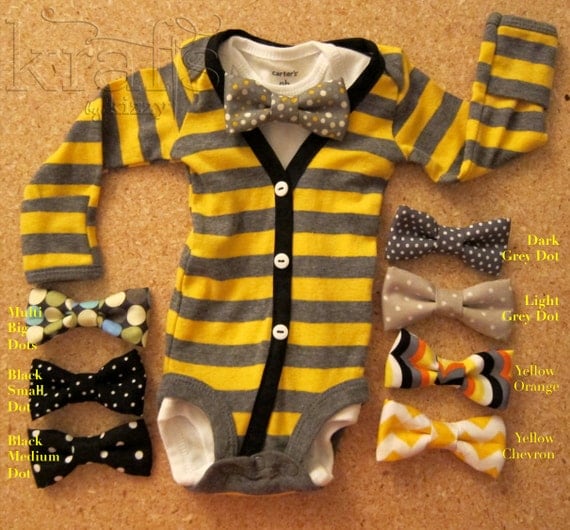 But I swear, now I'm done!
Food
I don't know….I'm so bummed about the food situation.  I'm hungry most of the time and I definitely eat.  But I thought it would be way more fun.  There is nothing that I LOOOOVE and NEED to eat.  Sweets still taste good but not omgsoooogood and I'm just eating them a lot of the time because they're there.
It is nice to be starting out the new year without a resolution to lose weight.  My resolution is to be more mindful about what I'm eating and clean things up.  I got a Nutribullet for Xmas (YAY!  Some women love jewelry…I love kitchen appliances!) and I'm so excited to get back to juices/smoothies/fruit slushies.
Mood
Fabulous!  It was the week of Christmas…how could I not be in a wonderful mood?!  The insane train left the station for a while and I was back to my blissfully happy state.  I notice I get a little cranky when I'm tired so I tried to balance out all the activity with plenty of rest.  We had a wonderful holiday and I can't believe it was the last one as a family of 2.
Life is very, very good.