I know they're kind of boring for some people, but I've always loved the nurseries at Restoration Hardware kids.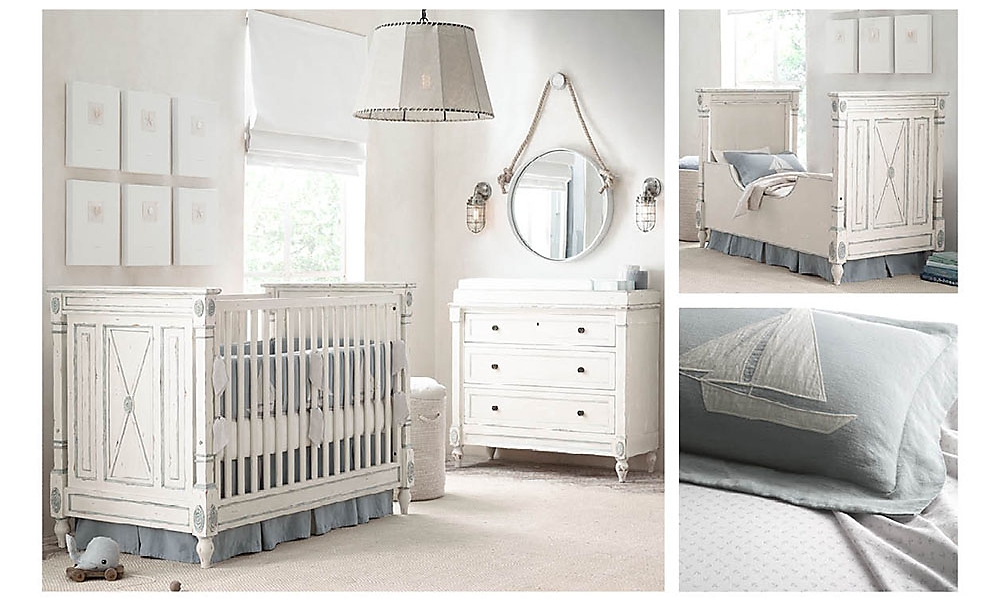 The color palate is very calming and I think I'll need as much calm in my life as possible once these Beans arrive!  And when I saw these baby animal prints on their site, I fell in love.  Hard.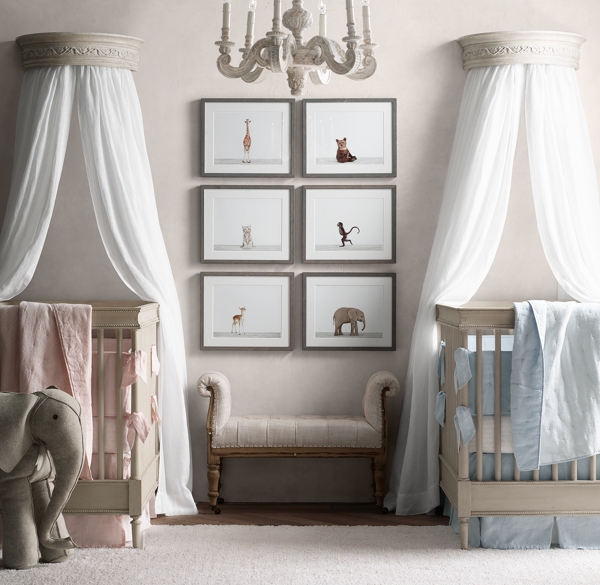 But for $200 a print, they were totally out of my price range.  Thank goodness I'm an internet sleuth and was able to track down the artist who created these amazing images.  Once I saw this guy from the Animal Print Shop, there was no turning back.  Look at his little smile…
So I ordered 6 of my favorites and designed the entire nursery around them.  We have the thrift shop version of the Restoration Hardware nursery, and I love how it turned out!
We had a pretty small room to work with.  But we made the most of the space.
View from the doorway.  Curtains from Bed, Bath and Beyond.
The cribs are from IKEA, as are the picture frames.
Jerry did a fabulous job transforming our $35 craigslist changing table and the little IKEA Rast dresser with some white paint and new hardware.  Our glider is from Babies r Us and was a gift from my Mom.
I love the little book shelves (picture ledges from IKEA).
A closet full of clothes for our little beans…and my favorites from Mud Pie, for when they're feeling "crabby".
This little hamper was a shower gift and it fits perfectly in the room.
Now all we need are some babies!